Case Study: Flooding at the National Archives
April 17, 2017
While we often think of dehumidifiers being used in homes or businesses, museums and historic buildings need to utilize dehumidifiers, as well. Read More...
Remote Control Vs. Environmental Monitor
April 03, 2017
You may have noticed that Seaira Global offers two different remote systems, both compatible with all WatchDog dehumidifier models. Read More...
My Display Board Isn't Working
March 15, 2017
If nothing is showing up on your display screen, it's possible that there is an issue with power to the dehumidifier. Read More...
4 Common Crawl Space Mistakes
March 01, 2017
Many people think of the crawl space as a dirty, scary space and like to pretend that it doesn't exist. Unfortunately, your crawl space needs some attention if you want to live in a well maintained home. Read More...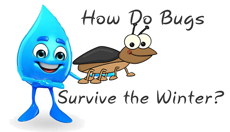 How Do Bugs Survive the Winter
February 15, 2017
It may seem like insects are fragile creatures that can't survive the harsh weather conditions, however, they are actually quite adaptable to varying conditions. Insects are cold blooded, which means they are unable to regulate their body temperature. Read More...