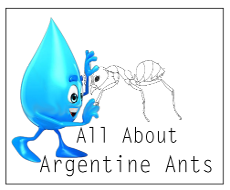 All About Argentine Ants
October 31, 2018
If you find small, brown ants in your home and live in the Southeastern United States, there is a good chance it is Argentine ants. Read More...
5 Causes of Moisture in Your Home
August 15, 2018
Too much moisture in your home can be extremely harmful and lead to a wide variety of issues. Whether it's mold, pests, or health issues, excess moisture and humidity is not a good thing. Read More...
Deterioration of Wood
August 01, 2018
While it is a strong material, in the right conditions, wood can experience a lot of deterioration. Damage can be from biological factors, such as insects and decay, or physical factors, such as sunlight and wind. Read More...
Meet the NXT Dehumidifiers Series
June 15, 2018
Meet the WatchDog NXT Dehumidifiers. NXT dehumidifiers are the newest generation of WatchDog dehumidifiers from Seaira Global. Just like the first generation, there are three different models to choose from depending on your needs. Read More...
Preventing Termites in Your Home
June 01, 2018
While most common in Southern states, termites can actually occur in all fifty states. As long as there's a warm, moist environment, there is a chance of termites. Read More...